Women and Men In Black invite you to join us at the Broad Street Overpass in Nevada City from 5 to 6 PM today.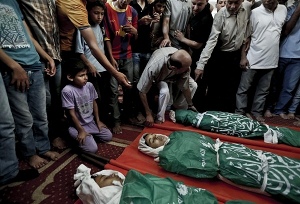 A UN spokesperson reported that over 600 Palestinians including 443 civilians have been killed in Gaza and another 3504 injured.  One child has been killed each hour in Gaza over the past two days.
28 Israelis including 2 civilians have been killed.