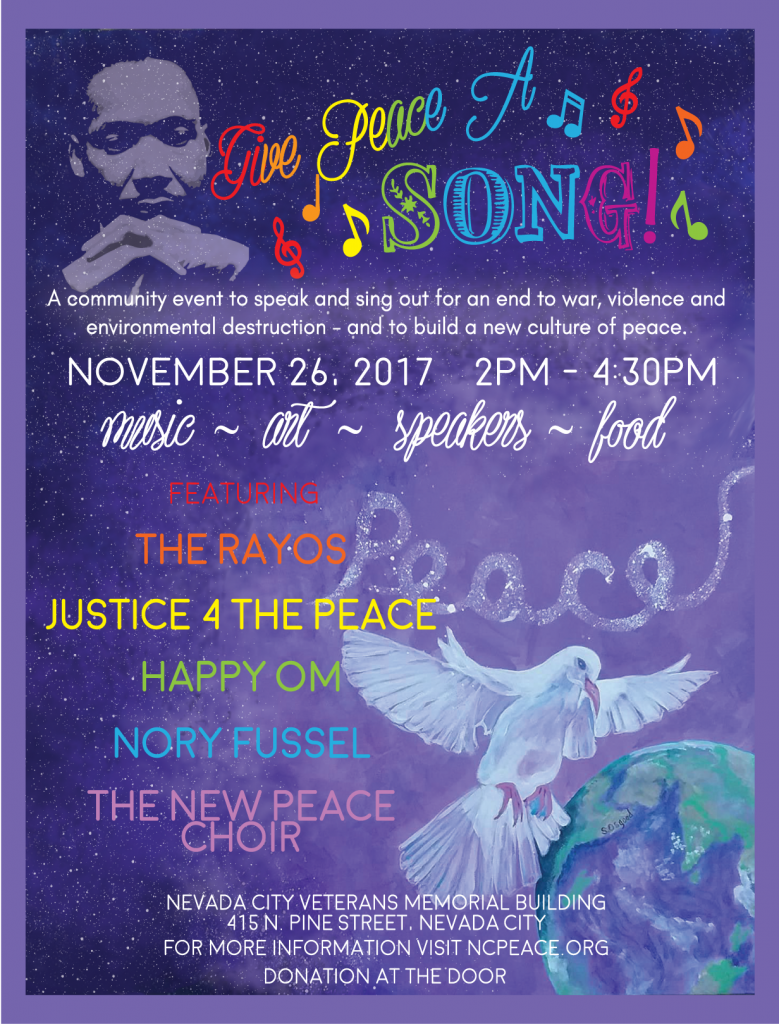 "GIVE PEACE A SONG" is the Nevada County Peace and Justice Center's annual party/fund raiser – giving a platform for those who speak out and to sing out for an end to war, violence and environmental destruction – and to build our culture of peace. There will be: Music, Poetry, Activists, Food and hot beverages; Activist Art will adorn the walls.
Join in the sing-a-longs!
The entire Community is invited to attend!
Donations Gratefully Accepted!!!