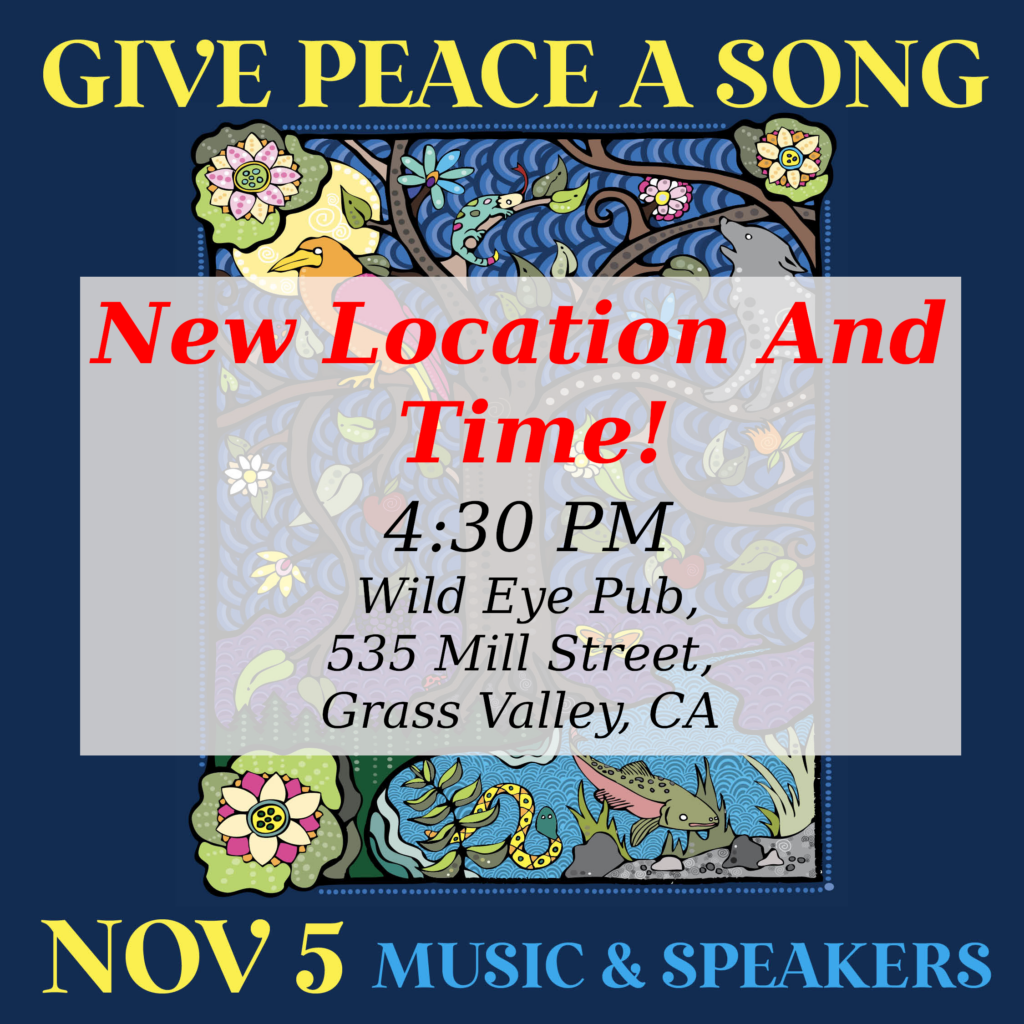 NEW LOCATION AND TIME:
SUNDAY, November 5, 4:30 pm – Wild Eye Pub, 535 Mill Street, Grass Valley, CA
we'll SING OUT FOR PEACE AND JUSTICE
Due to a last minute change this event will now be at the above time and location. We apologize for the inconvenience.

We are happy to announce the Peace Center of Nevada County will be hosting two events coming up this November! Our 20 voice "New Peace Choir" will be singing out for peace and justice on November 5 at Wild Eye Pub, starting at 4:30pm. Along with the choir we'll have Chris Olander, NC Poet Laureate delivering us some of his powerful poetry, the Earbuds with Nory Fussell and Bob Polucha, and other surprise guests and speakers. We have invited many of our local social justice groups to join us and promote their message with materials and handouts.
Admission is $5.00 per person, or $10.00 per family and that will get you in to enjoy an afternoon of inspiring music and spoken word. Please join us!
Our second event takes place November 18 at the Seaman's Lodge in Nevada City. We are thrilled to have Elena Rayo (wife of the late Saul Rayo) join us. – more details to follow.