When:
August 28, 2020 @ 7:00 pm – 8:30 pm
2020-08-28T19:00:00-07:00
2020-08-28T20:30:00-07:00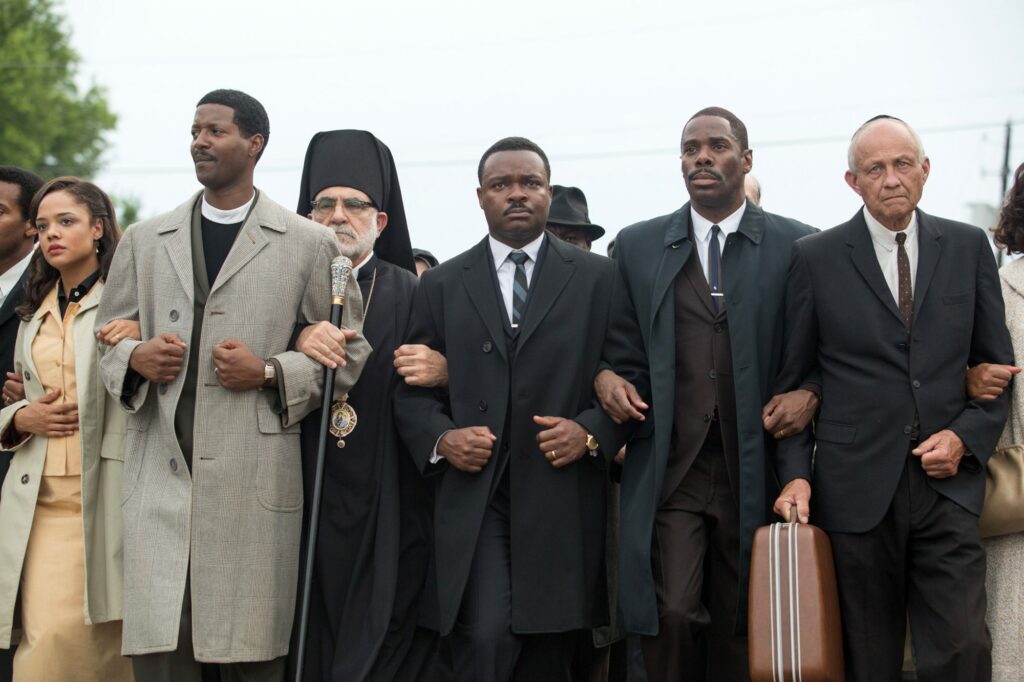 In continued support of the Black Lives Matter movement that has swept the USA, for our Fourth Friday Film Forum this month, the Peace and Justice Center presents a film discussion on the film "Selma" (2014).  It is important that all Americans know and understand the history of racism in the U.S.  Selma gives us an important piece of that history, because of the nonviolent resistance efforts of Martin Luther King, John Lewis and others that the Civil Rights Act, and Voting Rights Act of 1965 were enacted.  Selma is directed by black activist, Ava DuVernay and written by Paul Webb. Although the Civil Rights Act of 1964 legally desegregated the South, discrimination was still rampant in certain areas, making it very difficult for blacks to register to vote. In 1965, Selma, Alabama became the battleground in the fight for suffrage. Despite violent opposition, Dr. Martin Luther King Jr. (David Oyelowo) and his followers pressed forward on an epic march from Selma to Montgomery, and their efforts culminated with President Lyndon Johnson signing the Voting Rights Act of 1965. Due to COVID-19 we cannot show the film at our usual venue, the Helling Library, so everyone is asked to independently watch the film (available on YouTube, Amazon Prime, Hulu and Netflix) and then join us for a Zoom discussion.  Members of the Peace Center will host and moderate a ZOOM ROOM discussion on Friday evening, August 28, 2020 at 7:00 pm. You must email your request to join the Zoom discussion to ncpeaceandjustice@gmail.com.  On that day and before 6:00 you will be sent a Zoom invitation link to join us at 7:00 p.m. on the 28th   We look forward to seeing you in the Zoom Room!