When:
December 27, 2019 @ 5:57 am – 6:57 am
2019-12-27T05:57:00-08:00
2019-12-27T06:57:00-08:00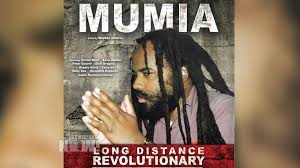 "Mumia: Long Distance Revolutionary" is an inspiring portrait of a man whom many consider America's most famous political prisoner – a man whose existence tests our beliefs about freedom of expression. Through prison interviews, archival footage, and dramatic readings, and aided by a potent chorus of voices including Cornel West, Alice Walker, Angela Davis and others, this riveting film explores Mumia's life before, during and after Death Row – revealing, in the words of Angela Davis, "the most eloquent and most powerful opponent of the death penalty in the world…the 21st Century Frederick Douglass." In the film renowned journalist Chris Hedges sits with Mumia Abu-Jamal and discusses American foreign policy and mass incarceration.
Featuring the song "Society" sung by Eddie Vedder.  "Mumia" shows on Friday Dec. 27, 2019 at 7:00 p.m. at the Madelyn Helling Library, 980 Helling Way (near the Rood Center), Nevada City.  Come for the film, and stay for the discussion following the film. $10.00 suggested donation includes free hot tea and organic popcorn!  For more information write to  ncpeaceandjustice@gmail.com, or visit the Peace & Justice Center's website ncpeace.org or visit our Facebook page.