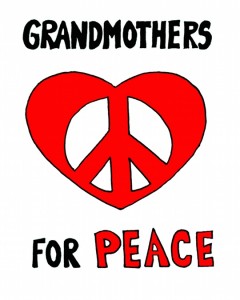 Our Mission: To work together to promote a world of peace for this and future generations.
Throughout the year we coordinate and sponsor projects that bring awareness to our community about peaceful ways of being in the world.  Our methods are to demonstrate the peace we wish to see and to build bridges with others.
Please join us… You don't have to be a biological grandmother; all ages and genders are welcome.  It's more about the archetype of "grandmother"; looking ahead to the world we want to pass on two generations down.