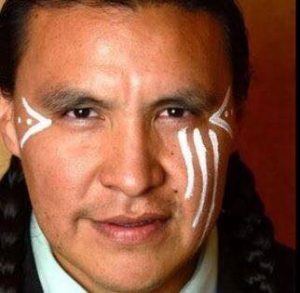 August 26th, 2017
7:00 pm – 11:00 pm
Odd Fellows Hall
212 Spring Street, Nevada City, CA
Suggested Donation – $20
Chase Iron Eyes led resistance to the Dakota Access Pipeline from the Cheyenne River Camp. He proved an effective leader and spokesman for the resistance. Check this link for a summary: Standing with Standing Rock
Hear the latest update on briefs by the Army Corps of Engineers, status of environmental analysis and impact this project.
This is a benefit to raise defense funds for Dakota Access Pipeline defendants and is co-sponsored by the PJCNC.
Please visit Lakota People's Law Project to learn more about their work, read reports and take action.
Speakers ~
Chase Iron Eyes of the Lakota People's Law Project
Daniel Sheehan, esq., Romero Institute
Musical Line-up ~
Good Shield Aguilar .. a Turtle Island Native of Oglala Lakota and Pasqua Yaqui heritage.He is a multi-instrumentalist, playing drums, guitar, bass, mandolin, banjo, piano, and flute. And defender with Buffalo Field Campaign. Good Shield is known for his gorgeous,moving songs of inspiration.
Also "TABIRA " ,featuring our local phenomenal Aminah Chishti on tabla ( of Fanna fi allah fame ) & Isami Rashid on Mbira . Aminah is well known throughout the middle east and beyond as the first woman EVER allowed to offer her amazing Tabla gifts within many of the sacred halls of Sufism. ..supported by many years of study and practice under the guidance of respected Qawwali masters of India and Pakistan. Tonight Aminah joins Isami Rashid for a very special musical blend in project of their own creation.